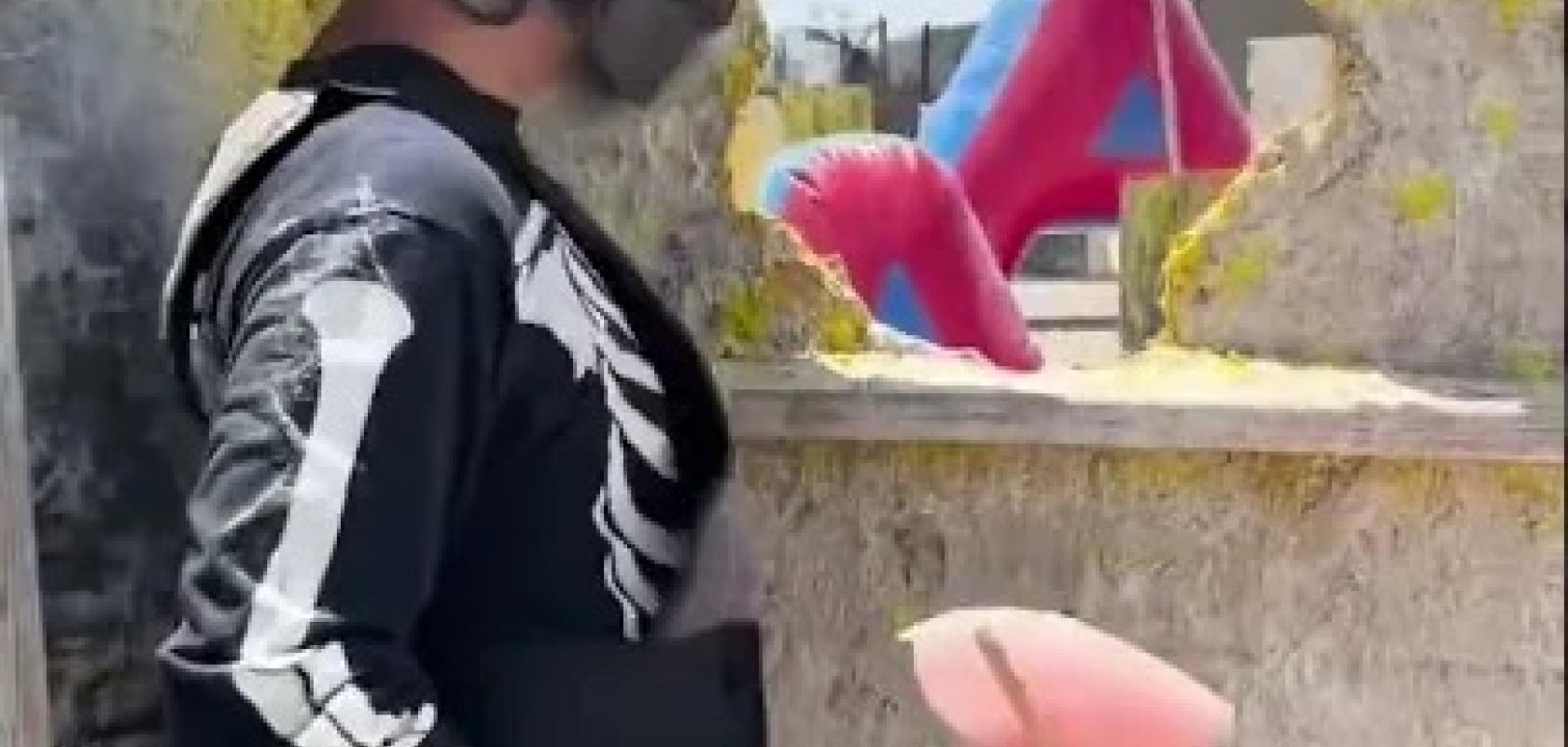 Paintball Soft
At Paintball USA, we offer two kinds of paintball guns.  The standard .68 caliber Tippmann Model 98 air gun is what most teens and adults use. It is a semi-automatic paintball marker that shoots a .68 caliber paintball, which is the size of a marble.
Paintball Soft is a .50 caliber semi-automatic air gun that is lighter in weight and shoots smaller .50 caliber paintballs that are about half the size of a .68 caliber paintball and less impact when hit with one. This is a perfect gun for beginners and first-time players.
Recommended ages for Paintball Soft is nine years old through adult. The .50 caliber marker is lighter in weight than the .68 caliber semi-auto.
When you are hit with a .50 caliber paintball, it is less painful due to its size.  Paintball USA has multiple outdoor playing fields. The referees keep games separated on fields for participants using the .68 rentals and separate games for paintball soft players using rental guns. Self-equipped advanced players do not join games with players using rental guns. If a rental player wants to join the advanced set, they are welcome to.
See our photo gallery for pictures of the .50 and .68 caliber markers and paintballs. https://www.paintballusa.org/gallery/
Prior to the usage of semi-automatic paintball guns, the pump paintball air gun and paintball air pistols were the only markers available. Most paintball guns operated on single CO2 cartridges back then.
Due to accidents and some fatal in using CO2 tanks, most paintball parks use only HPA compressed air tanks for their rental equipment and do not fill outside CO2 containers. A tank filled with compressed air is attached to the back of each marker which provides a pressurized force to propel the paintball at its target.
Gelly Ball and Splatmaster games are becoming popular paintball birthday party ideas for younger players ages six through eight years old. Check out our homepage for specials, and paintball activities https://www.paintballusa.org/
Paintball USA offers money saving inclusive rental packages with all-day park admission, choice of air gun, safety battle mask, chest protector vest, ammo pouch to carry additional paintballs, air tank fills and a bag of 500 paintballs that can last for several games of capture the flag.  https://www.paintballusa.org/pricing
Recommended wear to ensure comfort and safety are:
Sweats for comfort during physical exercise.

Long sleeves and long pants. Layers are best, weather permitting.

Gloves that fit snug.

Throat/neck protection such as scarves or bandannas.

Head wear such as beanies, hooded sweat shirts.
If you need protective clothing, Paintball USA offers rental pants, jackets, coveralls, knee and elbow pads. We sell hats, masks, bandannas and gloves.
When planning paintball birthday parties or family get gatherings, google paintball parks near me. You should inquire about the following information:
The park's minimum player age.

Ask your guests if they have played paintball before.
If they have played, what paintball park they visited.
What they liked or did not like about that paintball park.
Call and speak to a representative at Paintball USA.

Ask the rep if the park is safety certified and what rules are in place for safe gaming.

Ask about private games and private parties.

Are outside food and beverages permissible?

Recommended wear for paintball competition.
Check Yelp and Google reviews before planning your day of paintball.
Finally, ask how long the paintball park of your choice has been in business.
When you receive good customer service from a rep on your first call, chances are, you will also experience good customer service during your visit.
Call Paintball USA to book your reservation now (661) 255-5332 or fill out the contact page on our web site https://www.paintballusa.org/contact  We strive to make your birthday party or team building event successful, positive and one to remember!